Genesis & Solo People
A-M - N-Z
You can help!
If you can help fill in some of the gaps e-mail me on - paul@hedges.org.uk
there are a LOT of people missing and much information to compile - I am after a 'Who's Who' kind of mini biography of each person, It doesn't matter if they are a major name like Phil Collins or a uncredited backing singer on a Anthony Phillips album. I would like to know where and when they were born, followed by a brief career progression. I'm also interested in how they became part of the 'Genesis & Solo' world and what relevant albums they have contributed to, any links to websites or additional information would be great!
Please note that any text must be your own work and not taken from copyright material. Also I am only (for the most part - I may include some opinion if it is of interest) interested in factual research and not personal opinions, i.e. comparing albums for example. I will (if you wish I will credit any work to )
Thanks!
Thanks to "John North West London" for valuable contributions
---
Dale Newman
34mr - backing vocals
61tb - thanks to
---
Hugo Nicholson - 61tb - assistant
---
Leo Nocentelli - 72pg - guitar
---
Dick Nolan - 61tb - bass guitar
---
Sinéad O'Connor - 72pg - vocals
---
Ayub Ogada – 72pg - vocals
---
Sally Oldfield vocals - 8sh
---
Andrew Olney - 61tb - Cover Photography
---
William Orbit - 72pg - programming, additional programming
---
Chris Ormston - 72pg - bagpipes
---
Simon Osbourne - 61tb - assistant
---
Gary O'Toole Drums/Vocals
124sh
143sh drums, harmony voices
---
Alan Owen
Lighting Designer - mid 1970's to The Way We Walk tour
"I just saw your site while cruising around, and I have a name to add. My dad... Alan Owen Lighting Designer From the early-mid 70s to The Way We Walk Tour in '94 Thought you might be interested... Angela D. Owen" 28th April 2008 email supplied.
"He HATED having his picture taken. Angela D. Owen" 29th April 2008 email supplied.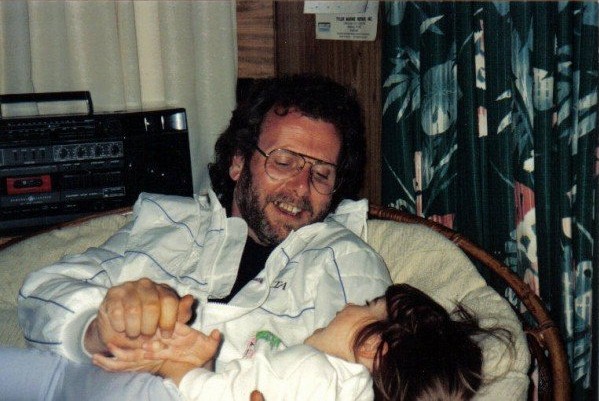 ---
Jeff Pank - studio equipment fitter for Phil Collins
---
Pino Palladino - 61tb - bass guitar
---
Jerry Peal - 143sh engineering, additional engineering, backwards voice
---
Harry Pearce - 143sh - design
---
John G. Perry - 16ap
---
Morris Pert - Percussion - 22mr
Brand X: Moroccan Roll (percussion)
---
The Phantom Horns - 61tb - augmentation
members: Gary Barnacle, Pete Thoms, John Thirkell, Derek Watkins
---
The Phenix Horns group - 46pc
---
Anthony Edwin Phillips
Genesis founder member - Solo Career from 1977 to present
Born: 23rd December 1950
1960s -1970s 1g, 2g, 12ap, 16ap, 18ap, 19ap 1980s 22mr, 25ap, 28ap, 31ap, 42ap, 43ap, 45ap, 48ap, 50ap, 56ap, 57ap, 63ap 1990s 64ap, 71ap, 78ap, 79ap, 82ap, 84ap, 86ap, 89ap, 91ap, 94ap, 95ap, 98ap, 100g, 108ap 2000s 120ap, 122ap, 130ap, 139ap
---
Pete Phipps- Drums - 34mr
---
Robin Phillips oboe - 16ap, 89ap
---
Simon Phillips - Drums - 22mr
---
Mike Piggott www.mikepiggott.com
The Blues Enclosure (with Rob Tyrell) late 1960's
Zox and the Radar Boys (with Phil Collinsand Ronnie Caryl) circa. 1973
"Hello Paul. I am trying to discover the whereabouts of drummer Rob Tyrell who I see is mentioned on your site. I knew him when he lived in Putney. I see that he might be on the south coast - I am in West Sussex. In the late '60s I was in a blues band with him - "The Blues Enclosure" - and have some pics of a gig at Kingston Polytechnic. I am also in touch with the other two members. I remember his Genesis connection. Later on I was in Phil Collin's "Zox and the Radar Boys" (which is another story). Anyway, if you have any info that might be useful I would appreciate it.
Many thanks Mike Piggott " (15th October 2009) mpigg@supanet.com
I supplied Mike with an address.
Hello Paul Many thanks for this - I will keep it confidential. Re my involvement on the Genesis fringe - I met Phil Collins when he was living in Epsom and rehearsed quite a lot with his sideline band "Zox and the Radar Boys". I can't remember all the other guys but Peter Banks was involved and guitarist Ronnie Caryl - who I remember enjoyed playing at the rehearsals so much we almost had to unplug him to get him to stop! We did a few gigs, the first being at Friars, Aylesbury on 7th July 1973. We didn't record as a band but I did some studio work with Phil in Leatherhead but I can't remember what it was for. The next band he had was Brand X and he did ring me about rehearsing an early version of this but I couldn't make it and he didn't ring again! If you are interested in my career since then please look at www.mikepiggott.com Anyway - thanks for Rob's address - hopefully it's his current one.
All the best Mike" (26th October 2009)
---
Mark Plummer photos - 8sh[r]
---
Renard Poché – 72pg - trombone
---
Kim Poor cover art Wife of Steve Hackett, he met her during 'The Lamb Lies Down On Broadway' era - 8sh
143sh - cover painting, dedicated to
---
Mark Powell - product co-ordination and tape research - 8sh
---
Hassam Ramzy - 72pg - tabla, surdu
---
Tex Read equipment - 8sh
---
Chris Redgate - The Underworld Orchestra - 143sh - oboe, cor anglais
---
David Rhodes - 72pg - guitar, string guitar, solo guitar
---
Rich credit on - 2g
---
Ainslie Roberts - 21tb - cover painting
---
Brian Roberts
Recorded some of the bands earliest recordings - he was noted for giving the band some of their first experiences of a studio recoring process, and for telling the band off for the way they used his studio equipment by saying "Mind my compressors!"
---
B.A. Robertson songwriter - 49m&tm
---
Martin Robertson
61tb - saxes
79 - soprano saxophone and co-composed track 8
---
Pete Robinson - 34mr - keyboards
---
Katrina Rogers (Camino records) - 143sh - special thanks
---
Doudou N'Diaye Rose - 72pg - drum loop
---
Mike Russell - 53gtr - back cover photography
---
Mike Rutherford
Genesis, Mike & the Mechanics founder member - Solo Career from 1979 to present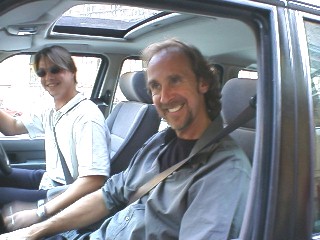 Born: Guildford, Surrey, England, UK - 2nd October 1950
Albums 1960s -1970s 1g to 7g , 8sh, 9g, 10g, 12ap, 13g, 15g 1980s 22mr, 23g, 30g, 32g, 34mr, 40g, 49m&tm, 51solo, 54g, 59m&tm, 1990s 70g, 74g, 75g, 83m&tm,, 87m&tm, 96g, 98ap, 100g, 105m&tm, 107g 2000s 112g, 131m&tm, 135g
---
Shankar - 72ph- violin
---
John Silver - Genesis member
---
Miki Slingsby - 53gtr - front cover and innersleeve photography
---
Leland Sklar - bass - unmistakeable facial hair!
46pc, 66pc
---
Phil Smee (Waldo's Design & Dream Emporium) - cd packaging - 8sh[r]
---
Bill Smith cover art - 30g
---
Graham Smith violin - 14sh
---
Tony Smith Genesis and Phil Collins manager from about 1973 to date
61tb - thanks to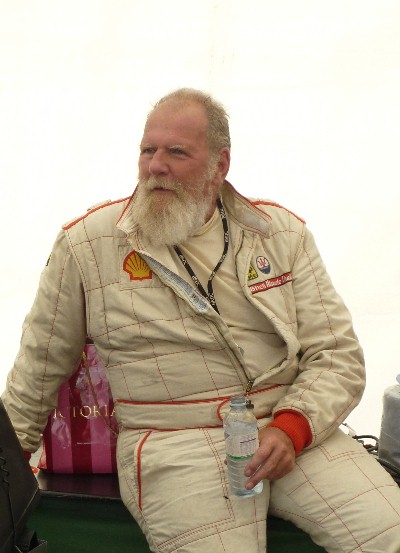 ---
Tony Stratton Smith 1933-1987 Signed Genesis to his Charisma label in 1970
---
Phil Spalding - 53gtr - bass guitar and backing vocals
---
Chris Squire - 53gtr - 171sh - While working in the GTR album Steve Hackett met Chris
---
Chris Stewart - Genesis founder member - Author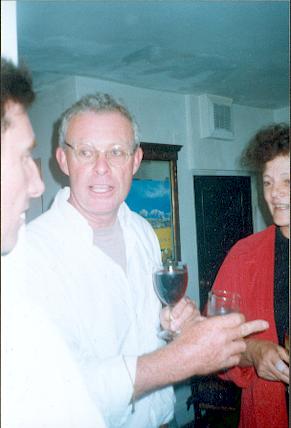 1g, 100g
Has written three best selling travel biographies "Driving Over Lemons" & "A Parrot In The Pepper Tree" and "The Almond Blossom Appreciation Society"
---
Richard Stewart - The Underworld Orchestra - 143sh - cello
---
Stiltskin - band
(circa 1994) - Ray Wilson,
(2006 - present) - Ray Wilson, Ali Ferguson, Uwe Metzler, Ashey MacMillan, Lawrie MacMillan
---
Sting - backing vocals 'Take Me Home' and 'Long Long Way To Go' - 46pc
---
Mike Stone credit on - 3g
---
Tony Stratton-Smith
Charisma record label manager. Charisma were a label with an eclectic mix of acts, from Lindisfarne to Monty Python - this was the perfect label for the band, they were allowed to develop with full support.
---
Daryl Stuermer
long serving tour guitarist for Genesis and Phil Collins from about 1978. Also worked with Mike Rutherford and Tony Banks.
27pc, 34mr, 35pc, 39tb, 46pc, 55pc, 62pc, 66pc, 74g, 75g, 88pc, 101pc, 104pc, 112g, 118pc
---
John Swannell - 61tb - Portraits
---
Betty Swanwick RA (1915-1989) - cover art
"Betty Swanwick was born in London in 1915 and lived in Sussex. She died in 1989. Studied at Goldsmiths College School of Art and the Royal College of Art. In later years she painted primarily in watercolour. She designed posters for London Transport and Shell, and murals for various organisations. The superbly drawn picture, The Rooks, is typical of the world she invented – a world, before the motor age, of large country houses and country scenes populated by simple people characterised by huge hands, large boots and shapeless clothing."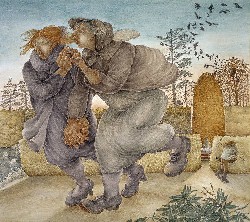 This image by Betty (titled The Rooks) is included as it's feel is reminisent of her Selling England By The Pound album artwork - Image and text from www.artinharlow.com - 6g
---
Helen Terry credit - 46pc
---
Assane Thiam – 72pg - tama, talking drum
---
John Thirkell - 61tb - The Phantom Horns - trumpet
---
David Thomas - 100g
Backing Vocals on 'In The Wilderness (rough mix without strings)' and 'Build Me A Mountain (rough mix)' 1968
---
Chester Thompson - drums/percussion
long serving tour drummer for Genesis and Phil Collins from about 1977
and has also appeared on Phil Collins solo albums, and probably appears on many more Genesis related solo albums as well
13g,
14sh
21tb - drums and percussion
---
Pete Thoms - 61tb - The Phantom Horns - trombone
---
Steve Tobin - 8sh - parrot and cough
---
Christine Townsend - The Underworld Orchestra 143sh - principle violin, viola
---
Rob Townsend
124sh saxaphone/flute
143sh saxes, principle flute, alto flute, tin whistle, bass clarinet
---
Luke Tunney - Trumpet - 34mr
---
Rob Tyrell - drums
Played for Anon and Sour Milk Sea before Genesis was formed No recorded material known?
"Hi, I saw your page on the Internet http://www.hedges.org.uk/Genesis/Genesispeople-a-m.htm and I thought I'd write to give you some information on Rob Tyrell. In 1981 I started playing drums and Rob Tyrell was my teacher, and at that time he lived in Ampthill, Bedfordshire. As you know he'd been in a group with some members of Genesis at Charterhouse School, and after that he went onto play in a group with future members of Queen. When Rob was teaching me he was a professional drummer on the light entertainment circuit, and he'd dedicated himself to becoming a proper drummer rather than just someone who bashed out a rhythm. He never mentioned his Genesis connection but when I read Pete Frame's Rock Family Trees book, I spotted his name and asked him if he was the Rob Tyrell listed as "lost without trace". He admitted that he was, and he mentioned a story about bumping into Mike Rutherford in London after Genesis had become famous. He was waiting at a bus stop and Mike was coming out of somewhere and was about to get into a car. Rob said hello and they chatted for some time. Mike gave him his number and asked him to call but Rob never did (well not at the time he was teaching me) because he didn't want to be looked at as a hanger-on.
I stopped lessons with Rob as he went away to work on a cruise ship and then moved away from the area...I'd heard he'd gone to the south coast of England somewhere but I can't confirm that. I remember him as being a really friendly and genuine guy, very down to earth, and a bloody good drummer, too. I even bought some drums from him, which I still have, and even though I no longer use them, I can't bring myself to sell them.
Although this information is not current, I hope it helps in some small way with your research. Good luck!"
Kind regards Jeremy Cooke (15th September 2006) e-mail now lost
--
"Rob Tyrrell is alive, well and drumming at Ouston, County Durham."
John Smith (27th January 2008) bruisedplums@yahoo.co.uk
--
Hi Paul,
Came across your website while my son was surfing the net last night and wanted to let you know that I'm still drumming and teaching in the north east of England near Newcastle on Tyne.
have quite an interesting story to tell about my drumming career and it's almost total demise due to severe disability which I have almost completely recovered from and am also trying to put a website together which documents my playing career for 20 years. The web address is DrumTrain.co.UK and I think it's live now though I have very little experience in creating websites or doing any of that social networking stuff.
It would be great to meet up with some of the guys from Genesis again and I remember Mike Piggott well and also teaching Jeremy Cooke at my rented house in Ampthill near Bedford. (I was the resident drummer at Caesar's Palace international cabaret club in Luton at the time).
It would be great to hear from you and fill in some more details about my past,
Look forward to hearing from you,
All the best for now,
Rob Tyrrell (ex Anon & Sour Milk Sea drummmer) (10th November 2012) robbie.tyrrell@talktalk.net
---
The Underworld Orchestra 143sh
Members: Christine Townsend, Richard Stewart, Dick Driver, Colin Clague, Chris Redgate
---
Halpin Grey Vermeir - 61tb - design
---
Vicar, The - 16ap, 18ap
---
Peter Van Hooke - 49m&tm
---
Nigel Warren-Green solo cello - 8sh
---
Derek Watkins - 61tb - The Phantom Horns - trumpet
---
Paul Watkins - assistant engineer - 8sh
---
Fred White - vocals - 66pc
---
Paul Whitehead Designed the 'classic' Genesis album covers
2g, 3g, 4g
---
Richard Williams
A&R man at Island Records wrote unnamed band as "Brand X" in rehearsal schedule and the name stuck, recorded album pre Unorthodox Behaviour but was never released (from sleeve notes The Plot Thins the history of Brand X circa 1992)
---
Carol Willis photography - 45ap
---
John Wilson - 61tb - additional vocals
---
Ray Wilson
Stiltskin, Genesis, Cut member - solo career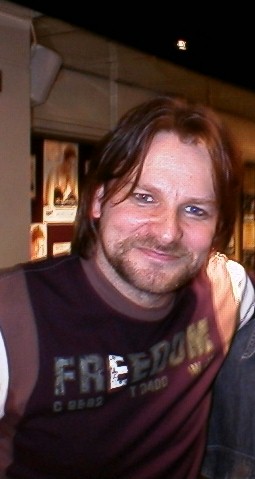 Born: Scotland, UK - 8th September 1968
Effectivley replaced Phil Collins, for the Calling all stations album and tour.
Pre Genesis gp + stilt 1990s 96g, 102cut, 107g 2000s 121rw, 132rw, 136rw, 141rw, 142stilt
---
John Wood (Camino records) - 143sh - special thanks
---
Monty Wynne - 61tb - at Hit & Run

---

Paul Young (1) - vocalist - born 17th June 1947 - died 15th July 2000 - m&tm
---
Paul Young (2) - vocalist - born Luton, Bedfordshire, England UK - 69tb
---
Nir Zsidkyahu
Genesis tour drummer 1997
Israeli tour drummer on the Calling All Stations album and tour
96g, 102cut, 107g, 121rw, 132rw, 135g, 142stilt
This page last updated 10th November 2012